Bet on a Winning Event at These Casinos
Casinos offer a win-win for both planners and guests.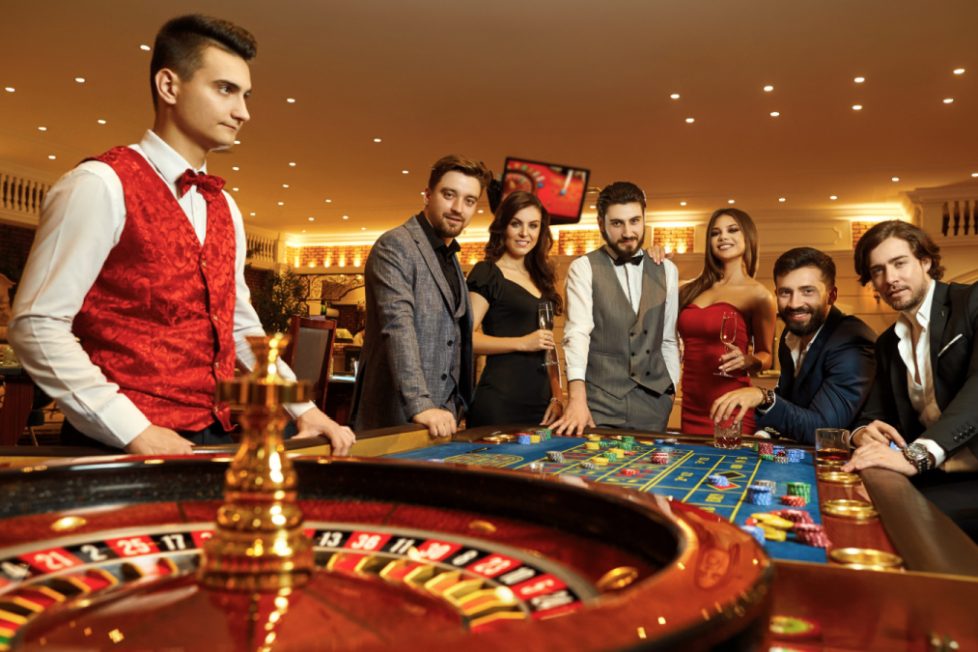 By Maura Keller
Casinos have long been the "go to" destination for meetings and events thanks to the variety of venues for attendees who like to work some and play some. Palatial rather than commercial, many of these gems offer unique accommodations and amenities aplenty – something both meeting attendees and planners celebrate. And while the images of Las Vegas, Reno and Atlantic City often come to mind when thinking of casinos, the Midwest abounds with not-to-be-missed new and renovated casinos that make for memorable meeting and event experiences.
BALLY'S CHICAGO
For more than 30 years, the city of Chicago has been working hard to bring a casino to the heart of the city. That vision is about to become a reality. In May 2022, the City of Chicago approved Bally's casino proposal, which includes a $1.7 billion casino and hotel to be located on a portion of the 30-acre Chicago Tribune Publishing Center in downtown Chicago's River West neighborhood. The site for the new casino will be within walking distance to a wealth of entertainment, cultural, hotel and dining experiences.
Bally's Corporation plans to construct a casino that will include a 3,000-seat theater; an Immerse Agency exhibition experience; an extension of the Riverwalk; a 500-room hotel tower; an outdoor park; an outdoor music venue for up to 1,000 attendees; an amenity terrace featuring a large pool, spa, fitness center and sun deck; and several restaurants, cafes and a food hall. In addition, the property will boast a 20,000-square-foot exhibition and museum venue. The casi- no will offer space for 3,400 slots and 173 table games.
While Bally's Chicago is under construction, an initial, temporary casino will be located at Medinah Temple in River North and will offer food and beverage venues as well as 800 gaming positions.
GOLDEN NUGGET DANVILLE
March 2023 is the projected date for the Golden Nugget Danville casino, in Danville, Illinois, to officially open to visitors. Teeming with 41,500 square feet of gaming space, as well as two restaurants, Golden Nugget Danville is expected to be a favorite destination for gamers and event attendees alike. The site for the new casino is a former manufacturing facility boasting 60,000 square feet of space, resulting in ample room for gatherings.
Over 30 years in the making, Golden Nugget Danville is the vision of Fertitta Entertainment and Wilmorite, which owns many recognizable brands in the meetings, event and entertainment space, including Golden Nugget, Harrah's, Saltgrass Steakhouse, Landry's, Bubba Gump, Morton's, Rainforest Café, Joe's Crab Shack and many more.
WIND CREEK CHICAGO SOUTHLAND
Also opening in 2023 is the Wind Creek Chicago Southland, which has proven to be a new favorite meetings and events locale thanks to its unique, eclectic options. Conveniently located in the southern Chicago suburbs, Wind Creek Chicago Southland will offer a wealth of gaming opportunities, as well as a AAA Four Diamond luxury hotel, which will include an expansive 35,000-square-foot banquet facility and 252 rooms and 53 suites. The state-of-the-art entertainment center will include over 15,800 square feet of space, and will offer unique entertainment opportunities for meeting attendees to enjoy. Advanced technology and digital enhancements will be a huge appeal for meeting planners and attendees who will enjoy the venue's meeting space that accommodates both social and corporate groups.
For those attendees who may not enjoy gaming, Wind Creek Chicago Southland will also provide access to the Ravisloe Country Club, where attendees can enjoy another favorite pastime (golf) when meetings or events are not in session.
WAUKEGAN AMERICAN PLACE
Impeccable service combined with thoughtfully designed facilities is the cornerstone of upcoming American Place Waukegan, a $375 million casino and hotel built in the Fountain Square area of Waukegan, Illinois, about 35 miles north of downtown Chicago. Being the new shiny penny in town, American Place will have a natural appeal for the region's meetings and event planners. Construction of American Place is expected to be completed in 2025.
The vision for American Place is to be a preeminent gaming, resort and entertainment destination, boasting a level of grandeur that will truly "wow" visitors. In addition to upscale gaming options aplenty – including table games, slots, high limit room and sports betting, a multi-tiered entertainment venue and casual to upscale cuisine will add a memorable flair to any meeting or event orchestrated at the American Place and its boutique hotel. The 1,500-seat entertainment venue is being designed to be transformed into a customizable locale for conferences and private events.
GRAND ISLAND CASINO RESORT
The plains of Nebraska will usher in the newest casino in the area, the Grand Island Casino Resort. And while a temporary Grand Island Casino will be housed within the Fonner Park entertainment complex, the permanent casino will boast an awe-inspiring hotel and casino complex. Serving meetings and events of all styles and sizes, the Grand Island Casino Resort will feature a 37,000-square-foot casino gaming floor with 20 table games and 650 slot machines. The 116-room hotel will also provide ample space for gatherings, as well as a welcoming spa, and indoor and outdoor pool with an expansive deck.
Meeting attendees will not only enjoy all that the casino has to offer but also the adjacent horse track and other entertainment components found in Fonner Park.
WALKER'S BLUFF CASINO RESORT
Carterville, Illinois, will be home to one of the region's new casino resorts, Walker's Bluff Casino Resort, which will offer a spacious gaming floor with 650 of the hottest slot machines and 14 live table games. There will be a sports book, Draft Day Sports Lounge and a show lounge on the casino floor.
According to Walker's Bluff Casino Resort General Manager, Craig LeVesque, the resort's event center can be reconfigured for various group sizes. With the state-of-the-art technology, the resort can collaboratively accommodate meetings of all sizes. From meetings to weddings, the venue's sales team can also help make event planning seamless. In addition to an array of meeting and event spaces, the event center will also offer a variety of national headliner entertainment.
In terms of accommodations, Walker's Bluff Casino Resort will feature a 116-room hotel, offering luxurious rooms that will be appointed with upscale finishes and amenities to make meeting and event attendees feel right at home.
In addition to restful accommodations, the food and beverage offerings at Walker's Bluff will satiate the most discriminating of palates, from the high-end Ruthie's Steak & Seafood to the more casual Draft Day Sports Lounge to the family-focused 22 & Vine.
The Spa at Walker's Bluff Casino Resort will be the place attendees can take a break from meetings and gatherings to pamper themselves with saunas, hot tubs, ice rooms and relaxation rooms. Packages will include massages, facials, manicures and pedicures.
EXCITING EXPANSIONS
While the wealth of new casino entertainment and resort properties in the Midwest are something to celebrate, other long-standing gaming gems are undergoing renovations that will excite and delight attendees. These incredible venues gracing the Midwest region consistently work to renew and rejuvenate themselves to meet the evolving needs of today's meeting and events.
Des Plaines, Illinois, is the home to Rivers Casino, a favorite locale among gaming aficionados. Rivers Casino embarked on a 78,000-square-foot, $87 million expansion that will offer guests additional dining options, as well as expanded entertainment and gaming options, and the much-anticipated ballroom for private events.
The expansion completion is being accomplished in two phases. The ground level expansion, which included a new Asian-themed restaurant, opened in January 2022. The second floor expansion will include a 10,000-square-foot ballroom, 22-table poker room and an expanded slot machine gaming area.
Further north in Milwaukee, the Potawatomi Hotel & Casino recently announced a $100 million renovation that will revitalize and expand this ever-favorite Wisconsin casino. In addition to new food venues, gaming options and entertainment offerings, the expansion will also include a new 119-room hotel tower, all of which are ideal amenities for meetings or events of all sizes. From conferences to corporate meetings, from galas to tradeshows, the Potawatomi can accommodate groups ranging from 10 to 3,000.