70+ Tips for Improving the Supplier-Planner Relationship
Suppliers and planners share tips on how to work better together.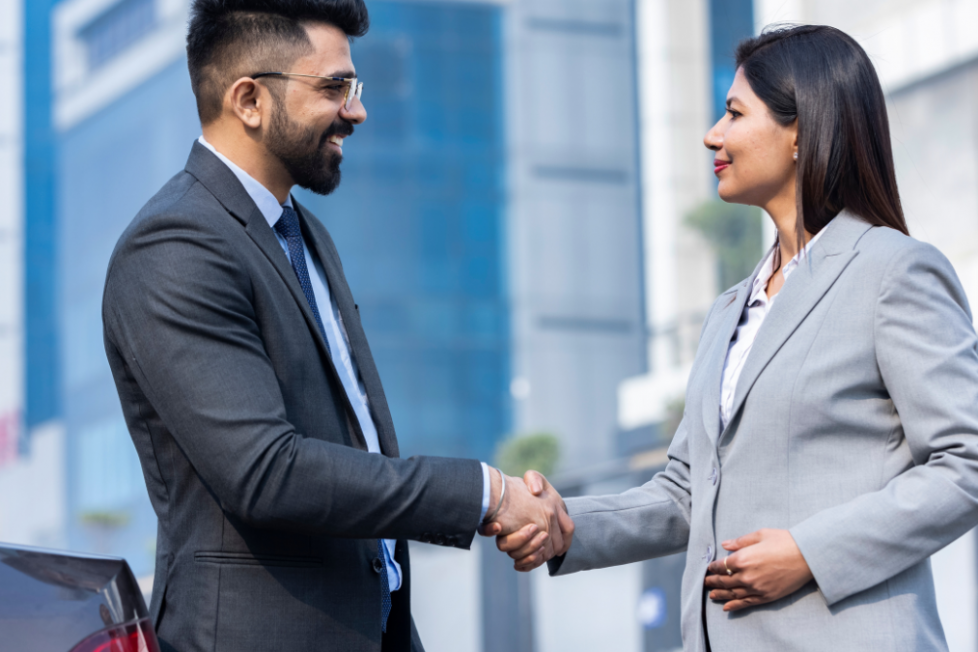 By Jay Gubrud and Chris Wagner
The relationship between suppliers and meeting planners is a critical component of successful events. Both parties rely on the other to bring their expertise and resources to the table to create memorable experiences for attendees.
Below, we share tips from each side of the relationship on how to build a better rapport based on collaboration, effective communication strategies, negotiating tactics and trust for long- term partnerships.
FROM THE SUPPLIER:
Read the RFP for accuracy and clarity before sending it out.
Have a clear vision and expectations of the event, which should be based on past history, budget and theme identified in the RFP.
Know the real budget with which you are working.
Be reasonable with the amount of comped service or items included in the RFP and prioritize those most important to you.
Be realistic with what the budget will afford and have some flexibility, especially with dates.
Be prepared to share key details of your event such as guest room needs, function space requirements and special event outings during the RFP process. This will improve the supplier's ability to provide you with a proposal that maximizes the flow and continuity of your event.
When available, provide a minimum of two years of history to include guest room pickup, food and beverage guarantees, and other important factors.
When communicating the budget, allow the convention service or catering manager to creatively manage the budget. They can often be creative and recommend where to spend your budget to get the most impact.
Communicate in a timely manner, especially during the RFP process.
Negotiate fairly. Like you, we have hard costs, budgets and revenue targets to hit as well. We are used to some give and take, but may not always be able to provide everything you want.
Know your purpose, concept and goal. Is the event intimate, informal, formal? What does a successful event look like to you? Is it a celebration or corporate meeting, or is it more centered around activities?
Provide honest information about competition and don't fabricate competition if there is none.
Share information about obstacles encountered at previous events so they can be avoided in the future.
Keep the decision-making process as timely as possible, understanding that inventory placed on hold by the supplier cannot be sold to other potential clients and sales could be lost if the space is not contracted with your event.
Let the supplier know why you aren't awarding them your business, so they can properly address any issues.
Understand the needs and expectations of attendees. What's the breakdown of men and women? Will they be bringing their families? This will affect everything from accommodations to food.
Ask your supplier to share creative ideas from other groups similar to yours.
Give your supplier the freedom to contribute to the design and success of your event.
Take time for a site visit. It will be worth it! (And don't be afraid to do a second one unannounced to see operations when the team is not planning for you to be there.)
Read and understand the contract/ agreement.
Make eye contact, it shows respect.
Be loyal to your past suppliers, assuming you were happy, and association members.
Use the speakers bureau for centralized communication.
Trust us. It's in our best interests to keep you happy and help you produce a successful event.
Clarify which specific requirements of the RFP are mandatory and which ones are flexible. For example, "items 1-6 are mandatory and if you can't fulfill, then it is best not to bid"
Use definitive terms about when you will be getting back to a supplier (i.e., Tuesday morning or 2 p.m. on Friday).
Be respectful of our time demands when requesting information. We're happy to help you on urgent matters, but if something is not needed urgently, please be honest about the timing when making the request.
Identify key stakeholders and VIPs that will be attending your event so we can share that with our staff.
For speakers, provide detailed information about your needs to the speaker bureau. If there is Q&A at the end of their presentation, make sure they are aware. If you are doing a prize drawing and they are picking the winner, communicate this in advance.
If you are happy with our service, please refer us to your professional network.
FROM THE PLANNER:
Don't bid on an RFP if you cannot deliver on the specifications.
If the dates aren't available, be upfront and let us know. Same goes for guest rooms.
When the dates aren't available, but you still want our business, offer alternative dates with a great value package and we may reconsider.
Be creative with the budget presented. Draw upon ideas you have used with other clients.
Help us stay within budget.
Bundle all costs into one room rate. Don't include additional, mandatory fees like a "resort fee."
Host events so the planner can experience your property.
Respond quickly to RFPs.
Submit your best offer first.
Don't reply to RFPs with boilerplate proposals. Make sure to address each of the items outlined in the RFP.
Organize proposals to match order of items outlined in RFP so we don't have to cut and paste proposals to more easily compare against the RFP.
Put key components of the proposal at the front and the lesser important details at the end.
If you have questions, ask!
If you cannot take our business, explain why.
Keep contract terms simple; identify specific areas that are important or have caused misunderstandings in the past.
Assign a dedicated person to us for questions or communication that is required on site.
If something goes wrong, communicate it to us so we aren't surprised later on.
Be aware of popular events taking place during our event, like the Indianapolis 500 or NCAA Tournament, which may impact guest behavior.
Include the conference services person on communication early on; make the hand-off seamless.
Realize that there may be reason you do not understand driving some of our requests. For example, if we ask to have four seats per table, we understand that the table may fit more, but it could be due to the nature of the activity or discussion taking place.
Make the arrival pleasant, as it sets the mood and expectations for the rest of the event.
Communicate with detail and be specific.
Ask about billing preferences in advance.
Include the salesperson in the process even after the sale.
Make sure your salesperson is on property for at least the first day of our event.
Have the salesperson check in with me each day of the event to make sure everything is on track.
Don't be upset if the decision-maker passes you on to a logistics or meeting planner during the planning process.
Get to know your customer. Send appropriate amenities that your client and VIPs appreciate. Be sure to communicate internally with your operations team so everyone is on board.
Be flexible with room set up. Have an extra table or chairs in the room to accommodate late arrivals and groups that want to spread out.
Expect the unexpected; be courteous and proactive to address operational issues that can arise during the event.
Keep in mind that the success of the event impacts the planner's career and possibly compensation.
Planners just want their event to go smoothly and easily.
If I'm an off-site planner, please give me feedback regarding the team on site. If the facilitator is rude, I would like to be aware of this.
Put your contact information in your signature with all email communication. Include your last name too.
Provide us with a list of local emergency services or contacts, such as: doctors, dentists, drugstores, etc.
Staff the front desk appropriately, especially during peak hours.
Have breaks set up on time.
Service restrooms before breaks.
Show you value our group by becoming familiar with the details of our event. (We once had an event manager supply Kleenex throughout the room after seeing that the agenda included a session on emotion.)
Equip all of your staff with the knowledge and power to assist guests.
Be sensitive to cultural issues.
When working with international groups, have client-facing staff learn a few phrases in the language of the guests.
Planners have different preferences for follow-up after the event. Find out how we prefer to share feedback, i.e., email, phone, etc.
---
For over 20 years, Jay Gubrud has worked with meetings and events organizations, including over two dozen MPI Chapters from Boston to Seattle, SGMP Chapters from Michigan to Florida, PCMA, HelmsBriscoe and many more. Contact Jay at jaygubrud.com.
Chris Wagner has over 20 years of hospitality experience in both sales and marketing, and hotel operations, with a focus on retaining and building client relationships. You can reach Chris at [email protected].