Emily Bannwarth: The Relationship Builder
Emily Bannwarth, CMP, sets the space for new connections.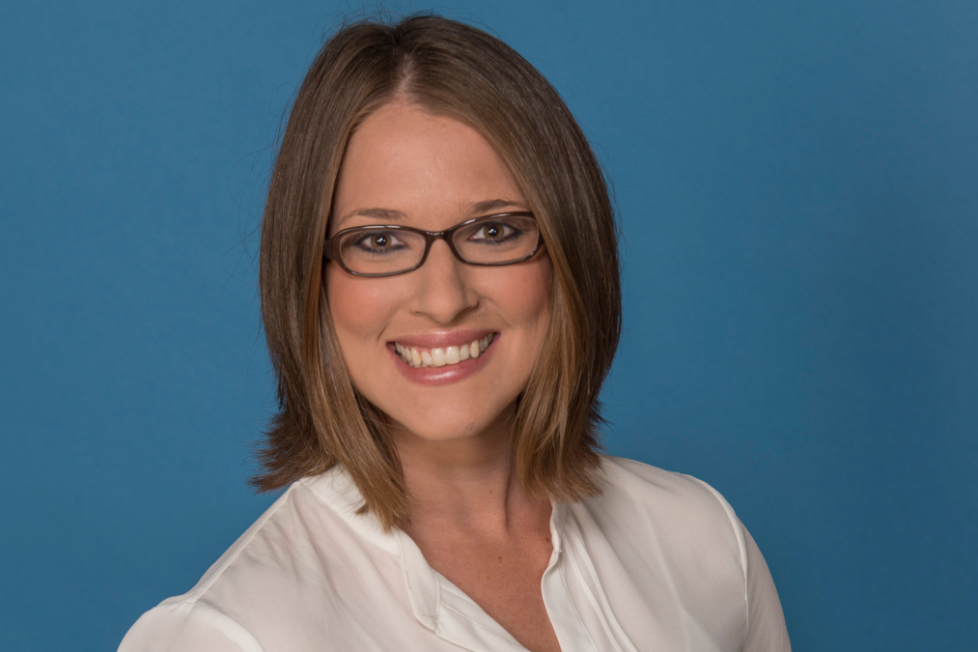 By Amanda N. Wegner
Like many others in the field, Emily Bannwarth, CMP, "fell" into the meetings and events industry. "I had no idea that this world even existed in undergrad," says Bannwarth. Her first glance was in a job with her university's career services center, where she helped her manager put on etiquette events and career fairs for students. "I was in awe of her [manager's] attention to detail, which really fit my personality. She gave me her attention to detail, and I learned a lot from her," recalls Bannwarth.
As she completed her marketing degree, Bannwarth knew she wasn't interested in the jobs offered at the business school's career fairs. But she was interested in what her sister-in-law was doing for an association management company, and Bannwarth got her foot in the door by assisting with a conference. "It was so much fun, and it solidified that this was what I wanted to do.
I got a job at that [company], and that's where my career took off."
After a few years in the field, Bannwarth wanted to extend her knowledge and pursued her master's degree at the University of Houston's Conrad N. Hilton College of Global Hospitality Leadership.
"When I first started, people said, 'Oh, so you're going to be a party planner.' People don't realize that hospitality and tourism is one of the top — if not the top — industries for any city, state, country," says Bannwarth. "Everyone is meeting, everyone is exploring new places — there's just so much in this space. It's so expansive, and I'm blown away at what I've been able to do and the places I've been able to work."
After spending another decade in the association management industry, Bannwarth moved into a new role as a marketing events specialist for Shook, Hardy & Bacon, LLP, a Kansas City, Missouri-based law firm. In this role, she helps the firm and its partners connect with clients to build and nurture its book of business and serve the industry by hosting educational events.
"It's interesting work, and I get to flex my marketing wings while working in tandem with the business development department to build brand awareness and support for our partner's and firm's goals," says Bannwarth. "It's more of a relationship-building space, and I help set that space for them."
While her role wasn't an upward move, it was an important lateral move that provides new experience and exposure.
"It put me on a different ladder and into a realm with new things, and it's allowing me to build and nurture new connections," says Bannwarth. "That is why I am a huge proponent of being part of an association or volunteering outside your professional career. It opens your eyes and ears. It can also help you take risks and try something new," she explains.
Bannwarth is active in the Kansas City chapter of Meeting Professionals International (MPI); she is the director of monthly programs and the incoming president, a role she will step into next year. As the industry continues to recover, interest and participation in the organization have grown, says Bannwarth.
"There are two things no one can take away from you: Your education and your experience," says Bannwarth. "It's important to constantly learn and be engaged in the industry. It makes you more marketable, more well-rounded. And it's such a relationship-based industry that building those relationships and knowing what's going on helps me be better at my job and to better serve my firm."
As the meetings and events landscape continues to evolve, Bannwarth encourages her fellow planning professionals to bring diversity, equity and inclusion (DEI) into the picture.
"As a planner and a person, we need to take a look at the other side," says Bannwarth. "We get very focused on the clients we are serving, what the current task at hand is, and we keep in that lane. But we always need to look around and try to be intentional with embracing inclusivity and making a difference for our attendees."
To that end, education and seeking out relevant DEI resources is imperative, according to Bannwarth. And as trusted advisors to clients and stakeholders, she says planners should be prepared to advise and advocate on how to address and incorporate best practices.
"The question to ask is, 'How can we be inclusive in this situation or with this event?'" says Bannwarth. "As a planner, you need to be educated on that. It's our job to be that resource and provide that lens for our clients. It's part of the value we can offer."