Is This the True New Cost of Business Travel?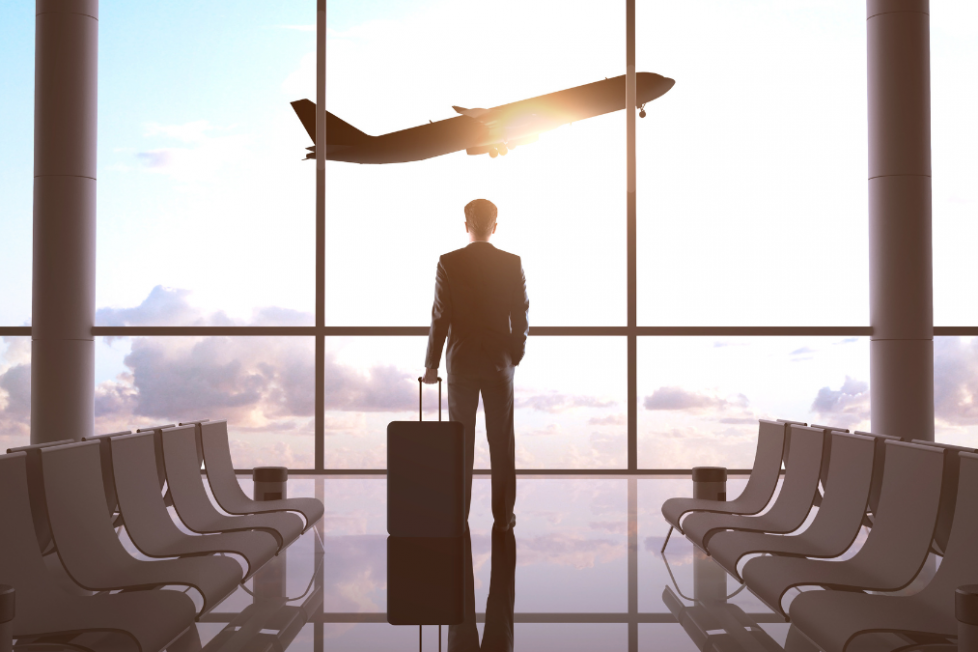 The word is global business travel and events costs are expected to climb higher through the remainder of 2023 and into 2024, although at a much slower pace than in 2022. This is according to the 2024 Global Business Travel Forecast, recently published by CWT, a business travel and meetings specialist, and the Global Business Travel Association (GBTA), a large business travel trade organization.
The forecast notes that rising fuel prices, labor shortages and supply chain challenges, coupled with surging demand, caused travel prices to skyrocket in 2022. Lingering economic uncertainty and a gradual easing of supply-side constraints are expected to result in more subdued price increases over the next 12-18 months, according to the report, which uses anonymized data generated by CWT and GBTA, with publicly available industry information, and econometric and statistical modeling developed by the Avrio Institute. (The figures in the report are based on data from more than 70 million ticketed flights, over 125 million hotel room night bookings and more than 30 million car hires covering data from 2018 to the present.)
Global Year-Over-Year Business Travel & Events Price Changes
Meetings & Events – Average Cost per Attendee per Day
Hotel – Average Daily Rate
Car – Daily Rental Rate
Air – Average Ticket Price
| | | | |
| --- | --- | --- | --- |
| | 2022 (actual) | 2023 (forecasted) | 2024 (forecasted) |
| Meetings & Events | +58.1% ($160) | +5.6% ($169) | +3.0% ($174) |
| Hotel | +29.8% ($161) | +4.3% ($168) | +3.6% ($174) |
| Car | + 9.8% ($45) | +6.7% ($48) | +2.1% ($49) |
| Air | +72.2% ($749) | +2.3% ($766) | +1.8% ($780) |
Source: CWT/GBTA 2024 Annual Global Business Travel
"Looking forward, prices seem to be levelling off with much milder increases projected over the next 12 to 18 months," says Patrick Andersen, CWT CEO. "We could now be looking at the true new cost of travel."
Meetings and Events
According to the forecast, in-person meetings and events are rebounding better than many expected. Client acquisition and relationship building are key business goals that are not easily executed virtually. There has also been strong demand for incentive trips, as companies seek to motivate and reward employees.
The average daily cost per attendee was $160 in 2022. This is expected to increase to $169 in 2023 and then $174 in 2024. Lead times for events remain short. However, organizers should now look at 2024 with a 12-month planning cycle if they want to keep prices at a reasonable level.
Hotel
The global average daily rate for hotel bookings exceeded earlier predictions, reports the forecast. Occupancy rates have been high, but so have labor, energy, and food and beverage costs. In fact, several cities across the globe have reported their highest average daily rates on record in 2022. Meanwhile, hotel construction remains down from its pre-pandemic peak, creating supply constraints. With fewer properties to compete against, existing hotels can sustain their pricing power for longer, even though gains are slowing.
Ground Transportation
Car rental supply has been constricted as companies sold vehicles during the pandemic when demand collapsed. The forecast says that, as business returned, vehicles were not replaced fast enough due to supply chain issues. These factors have contributed to prices rising, with another increase forecast for this year.
Air
Like the global average daily rate for hotel bookings, the global average ticket price of flights booked for business travel escalated dramatically in 2022, with record price increases. While demand has recovered with passenger numbers quickly approaching pre-pandemic levels, airline capacity continues to be constrained by labor shortages and supply chain issues, according to the forecast. Looking forward, average ticket price growth is likely to be more modest. Still, many corporate buyers now have less leverage to negotiate with airlines, as their travel volumes remain below pre-pandemic levels.
For more detailed information, please download a PDF version of the forecast here.