CVBs are Your Partners in Progress
Convention and visitor bureaus (CVBs) are key to planning to successful events.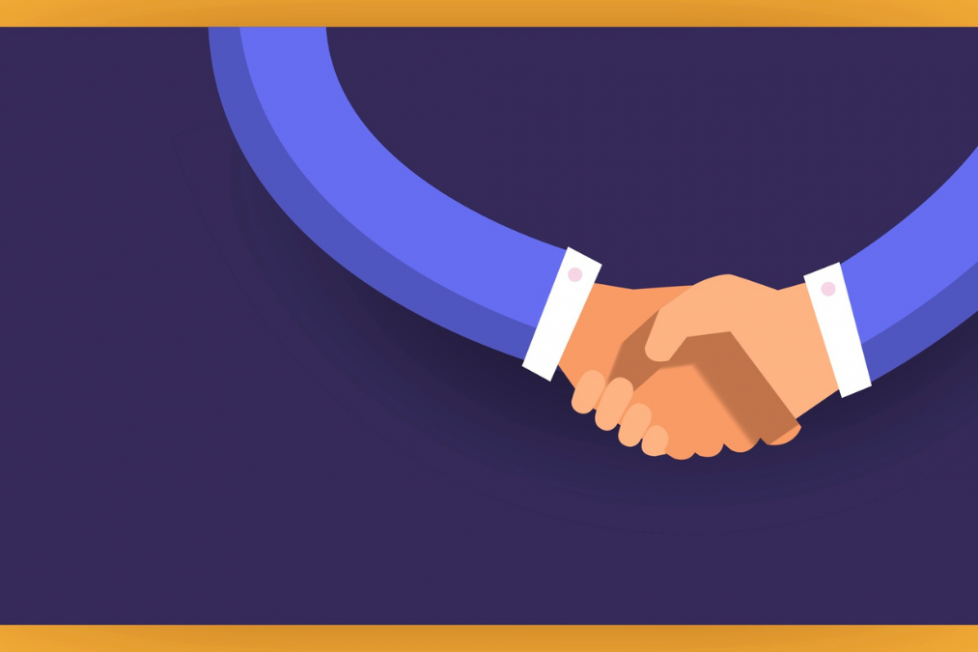 By Maura Keller
Convention and visitor bureaus (CVBs) have long been the "go to" resource for meetings and event planners who work across all industries. They have provided a wealth of support and much-needed "insider info" for planners to utilize to ensure their meeting or event is a success.
For Tim Lamont, CEO and meeting planner at Lamont Associates, a site selection and meeting resource firm, working with CVBs benefits the local hotel, restaurant and off-site venue community, as well as his company's clients and associates.
Recently Lamont Associates worked with Visit Milwaukee, and from Lamont's experience, the CVB's focus included educating clients about the destination, answering logistical ques- tions and providing services for larger conferences coming to the city.
"CVBs ask a lot of questions about the group so they can understand the customer's event process in order to help refer the customer to the right resources. Hotels are the experts on their facility and CVBs complement that with knowledge of the community and relationships, then bring everything together to submit a robust proposal," Lamont says.
CVBS OFFER SPECIFIC KNOWLEDGE
Leslie Johnson, vice president of sales at Visit Milwaukee, says working with a CVB is the most efficient way for meeting planners to learn about a destination and the vast amount of amenities the area has to help them plan and execute a memorable meeting.
"If a planner can share with a CVB the most important things for their attendees, the CVB can provide a holistic view of meeting spaces, restaurants, hotels and attractions to meet their needs as well as those needs of their attendees," Johnson says. "When looking at a destination for the first time, or even if you've been there before, your first point of contact should always be the CVB. They can provide insight of what's new in their city, what other events may be taking place during your meeting that may impact your attendees, but most importantly, we have the resources to send your lead out directly to our hotel community to cut down substantially on the amount of time you wait to hear back from hotels on availability and pricing."
Generally, before Lamont sources a city for larger conventions where multiple hotels are required or convention center space is needed, he calls the area CVB contact to talk through the plan. "Once the plan is in place and everyone is in agreement, we execute based on the timelines and process we agreed to. Without everyone on the same page, we could be wasting time for the client and not deliver the results in a timely manner," Lamont says.
Timeliness is key within the meetings industry and the team at Visit Milwaukee has seen a shift of meeting planners using CVBs more consistently with staffing shortages in the hospitality industry.
"Meetings have shifted to more short-term bookings, and we will assist in helping to obtain needed resources," Johnson says. "We can also provide information for needs that may not have been a requirement in the past, including medical resources or care, and connections to technology companies for holding hybrid meetings."
For Lori Sobota, director of professional learning and a meeting planner for Reading Recovery Council of North America, tapping into CVBs' local knowledge and connections is essential.
"They can recommend hidden gems, advise on transportation options and suggest unique off-site venues," Sobota says. "Experience Columbus, for example, has been a crucial partner, offering local expertise, resource connections and marketing support that have enhanced the quality and success of our events. They have been instrumental in helping us access a network of local resources and partners, which has significantly streamlined the planning process. They often provide introductions to reliable vendors, helping us secure competitive rates and ensuring a seamless execution of our events."
According to Angie Richards, vice president of sales for Experience Rochester and Mayo Civic Center, in the days before the pandemic, CVBs were the trusted source for event planners, helping them with site and services selection.
"When the pandemic arrived, CVBs had to innovate, adapting to the rise of hybrid meetings, virtual events, and the need for health and safety measures. They transformed, helping planners navigate virtual platforms and ensuring a safe experience," Richards says. "CVBs have shifted from traditional services to chameleons, always ready to adapt to the latest trends. Now, CVBs assist in planning in-person or hybrid events, offering insights into the technology, health and safety protocols, and creative ways to delight attendees both in-person and online."
TIPS FOR A SUCCESSFUL PARTNERSHIP
Angela Hammond, vice president, sales operations, Experience Columbus, says a successful relationship between a CVB and meeting planner is built on collaboration, local expertise and a shared commitment to creating a memorable experience for attendees.
"By leveraging the resources and insights offered, planners can not only make their events more successful, but also leave a positive and lasting impact on the destination and its community," Hammond says.
When a planner reaches out to a CVB in advance, it can result in a seamless process of securing venues, connecting with partners who can support the needs of your meeting, as well as ensuring your team is supported by the events services teams that CVBs offer.
"Visit Milwaukee's involvement in the beginning to source leads, assist in booking room nights and the selection of event spaces is a one-stop-shop for meeting planners," explains Johnson. "The connections and information the CVB provides can make or break an event. Once a group has been confirmed, our event services team can help with logistics, transportation, road closures, permits and signage. As a CVB, the relationships and resources to execute meetings are often an expertise that can take time to establish."
Sobota recommends fellow meeting planners be open to new ideas and suggestions from the CVB.
"Their local knowledge may lead to opportunities you hadn't considered. Also involve the CVB from the beginning of the planning process, so they can influence critical decisions, such as choosing the right venue and date," Sobota says. "And make the most of the services the CVB offers — their insights can be invaluable."
CVBS ARE LEADING THE WAY
If the pandemic taught us anything, Hammond says that we must look at everything we do differently, challenge the status quo and assess if systems and outreach are leading to disparity or inequities. At Experience Columbus, this translates into intentionally keeping inclusivity top-of- mind. And it also means embracing technology to enhance the meeting and event planning process.
"The evolution of CVBs hinges on staying current with industry trends and embracing artificial intelligence for efficiency and improved meeting planner experiences," Hammond says. "Embracing AI isn't just about staying competitive, it's about revolutionizing the way CVBs serve their clients, ensuring smoother event planning, increased attendee satisfaction and, ultimately, a more prosperous future for the industry."
Richards believes that in the future, CVBs will be known for crafting hyper-person- alized experiences that make attendees feel like VIP guests. From tailored event itineraries to curated local adventures, it's all about making every guest's experience exceptional. CVBs will continue to focus on sustainability and green initiatives, such as zero-waste events to farm-to- table dining experiences.
"In addition, CVBs will embrace tech wizardry. Picture CVBs as seamlessly integrating cutting-edge technology into events," Richards says. " Think AI-powered concierge services that anticipate every attendee's need."
10 Questions to Ask a CVB
Can you offer any financial incentives for bringing my group to your city (sometimes available in larger markets for large groups with great economic impact)?
What services do you offer that can save us money?
Do you have any relationships with venues that we can leverage?
What unique experiences can we offer our attendees?
Do you have a list of preferred, vetted, local suppliers?
Can you provide any signage or promotions to welcome our attendees when they arrive in your city?
Can you supply materials promoting the city that I can use to attract attendees to the event?
Are there any issues with the destination that I should prepare for (other events happening at the same time, construction impacting transportation, staffing issues at local businesses/ properties)?
Can you share contact info of other planners who have held events in your city that I can contact?
What characteristics do successful events in this market share?
---
Maura Keller is a freelance writer based in the Twin Cities who writes for a variety of industry publications serving the meetings and convention industry.