Kelsey Packer: A Big Small World
Kelsey Packer appreciates the vast network the meetings and events industry offers.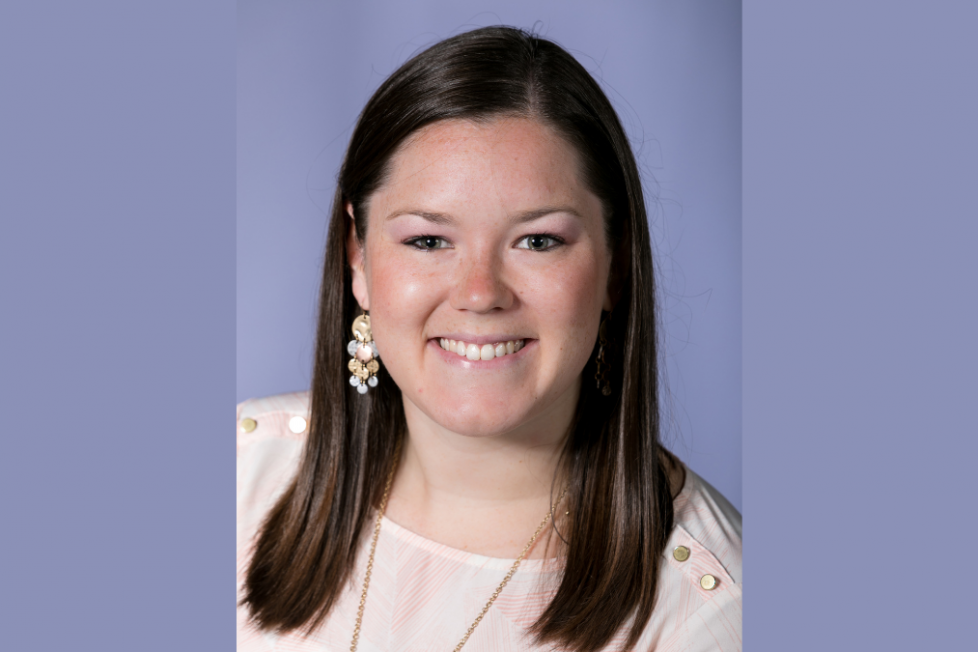 By Amanda N. Wegner
Kelsey Packer loves that the meetings and events industry is such a "big, small world."
"I love the vast network you gain in the industry; it is such a big, small world where everyone knows everyone and wants the same thing," says Packer, CMP, an event planner with Farm Credit Services of America/Frontier Farm Credit.
In the events industry for more than 10 years, Packer, based in Omaha, Neb., is "a department of one" at Farm Credit Services of America/Frontier Farm Credit.
"I coordinate all the larger-scale meetings and events for our company, both internal and external/customer-facing," she says. "This includes conferences, board meetings, corporate retreats, networking events and employee activities. I am very lucky to work with many cross-functional project teams on these various projects that serve our teammates and customers."
Packer moved into this position after several years on the profession's hotel operations and hospitality side. After graduating from the University of Nebraska-Lincoln, she took the first job she was offered as a front desk agent for an Omaha hotel. "This taught me so much about the hospitality, travel and events industry," she says.
That role also started her on a string of hotel operations roles, including banquet director, executive meeting manager and group sales manager. When the pandemic hit and she was furloughed from hotels, Packer found a newly created event planner position at FCSAmerica and made the switch to the planner side of the industry.
A past president of the Meeting Professionals International (MPI) Heartland Chapter, Packer notes that she "owes a lot" to her involvement with the local chapter, MPI Heartland, for helping her land the role at FCSAmerica.
"We persevered through the pandemic and banded together to make the most out of our memberships, creating a solid network of friends and professional partnerships that I leverage each day."
While Packer has been fortunate to plan and experience many different events, one of her favorites to date is the company's Capital Markets Retreat, where the objective is to bring together 100 people who complete high-stakes business deals throughout the year and help strengthen those relationships for future opportunities. She notes that this is a networking-driven event that also allows attendees to retreat to a unique destination.
"I helped set up the meetings and receptions, but the coolest part was setting up a chalet at a professional golf tournament for them to network and spectate. This was a personal bucket list item for me to attend a PGA Tour event, and it was a huge success!" says Packer.
"All 100 people raved about the seamless experience from transportation to food to access to the grounds, and we clearly executed the networking objective. That is definitely a career highlight thus far."
She adds of events in general: "I love the adrenaline of the event itself and watching all your hard work come to fruition. There is nothing like watching attendees engaging and benefitting directly from the months of planning you put into an event."
Moving forward, rising costs for technology or food and beverage will continue to be a challenge for planners, so finding ways to creatively stay within budget will be crucial.
Packer also believes in the importance of continuing to invest in the in-person experience. "If you still offer virtual or hybrid meeting options, that is great," she says. "But I believe that the past and future of events will always be the in-person audience and their engagement."
To succeed in the industry, Packer believes that being understanding, flexible and accommodating, no matter your role, are the keys to success. "Approaching any scenario or problem with an open mind, communicating your wants and needs clearly to your partners, and working with others to develop creative solutions will serve you well in the long run!"
She also notes the importance of constant learning: "Always looking for ways to improve your skill set, knowledge base and qualifications will elevate you and give you a competitive advantage." Then, use that knowledge to support others and grow your network by serving as a resource for others with the knowledge you gain. Seek advice and support from others in similar roles and expand your network.
"You can never fully be an expert in one thing, so create strong relationships that you can leverage and help both parties thrive," says Packer.