Executive Retreats: Refresh and Recharge
Small, intimate gatherings are making a resurgence in the strategic development of corporate teams.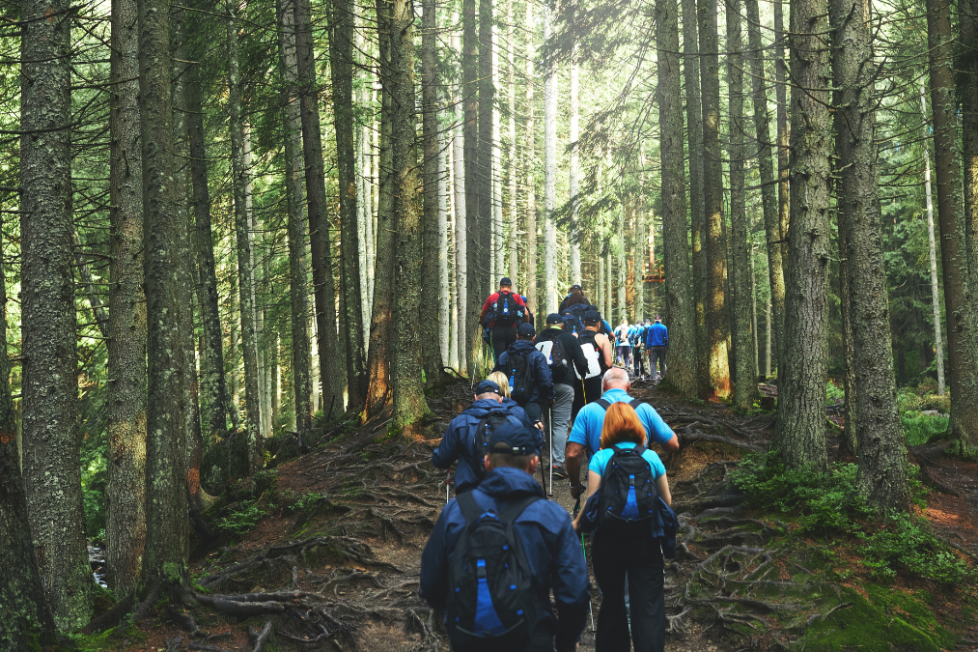 By Maura Keller
Planning and orchestrating an executive retreat is part art and part science, as meeting planners need to balance the unique needs of stressed-out, time-crunched executives, while also providing effective spaces for them to get down to business, and at the same time, recharge, relax and refocus.
For decades, companies have recognized the importance of executive retreats and the ways in which they foster collaboration, innovation and team spirit. But as the global pandemic altered many companies' ways of doing business, it also impacted how today's executive retreats are being planned and executed.
Kimberly Roberts, CMP, CSEP, a senior meeting planner at the American Bar Association, says that in the wake of the global pandemic, businesses worldwide were forced to pivot and adapt to a new reality.
"As the world has significantly reopened, one trend is becoming increasingly clear: the resurgence of corporate retreats.
These vital gatherings, previously put on hold due to health and safety concerns, are making a triumphant return to the business landscape," Roberts says. "However, they are not the same retreats we once knew."
Indeed, executive retreats are not simply reverting to their pre-pandemic form; the retreats are evolving. In terms of experiences, Roberts says the focus has shifted from passive presentations to interactive workshops and immersive activities that engage team members.
"Accommodations have also evolved, with companies choosing a blend of comfort and functionality," Roberts says. "The days of generic hotel ballrooms have changed to unique venues that inspire creativity and collaboration. And agendas, once loaded with long speeches, have transformed into well-rounded schedules that create a balance between work and leisure. In this new era, the value of leisure time, outdoor activities and relaxation is as important as structured business sessions."
Executive retreat experiences that foster camaraderie and teamwork are also now central to retreat agendas. As Roberts explains, companies are investing in team-building exercises, outdoor challenges, group service projects and other group activities that encourage collaboration, problem-solving and trust-building among colleagues.
"These activities not only strengthen the bond between team members but also contribute to a positive corporate culture," Roberts says.
Heather Pilcher, CMP, CSEP, CEO at Blue Spark Event Design, has many Mid- west-based clients. As such, the executive retreats she plans typically reflect executives' preference to visit the East Coast, West Coast and southern areas in the U.S. and the Caribbean.
"Our clients look for settings that are appropriate for their brand first, and then for the purpose of the meeting. If they're a sophisticated, powerful brand, we end up in larger cities that have unique and appealing exclusive locations for their retreats," Pilcher says. "Having a great space to open up a dialogue about tough decisions or feedback can facilitate some powerful change. Executive retreats have always leaned towards remote locations as well, where distractions are at a minimum and business bonding and planning are the focus."
For executive retreats, the list of attendees is now further curated for maximum impact as bonding and sharing during retreats are extremely important. As Pilcher explains, leaning into the culture of the business and connecting with others who may not be in your direct line of daily business can be beneficial for keeping a team on track for success. That being said, incorporating team building and bonding experiences also is a great way to connect colleagues.
"If the retreat includes higher-level executives, more professional-level bonding and less child-like teambuilding is appropriate," Pilcher says. "One of our clients requested a teambuilding activity focused on a revamp of business culture, including updated messaging and a new brand for the future. Through teambuilding activities, ideas and best practices were exchanged and each executive felt like they were part of the future plan for a permanent business culture evolution."
And when it comes to pinpointing the ideal venue or locale for an executive retreat, the space should provide places where people can take time to think and reflect, so you many want to avoid downtown or airport hotels and look for something in a more natural setting. And don't underestimate the importance of the type of dining options available — either onsite or offsite — as that is where a lot of connections among executives are made and ideas are shared.
ON THE HORIZON
Looking ahead, Roberts believes the future of executive retreats is promising. She stresses that while the virtual landscape will continue to play a role in certain contexts, there is an undeniable appetite for in-person interactions. As technology advances, hybrid retreats that seamlessly blend remote and on-site participation may become more common.
"The emphasis on holistic experiences that combine work and leisure will probably intensify," Roberts says. "Nature-inspired venues that cater to both relaxation and productivity will gain even more traction. Ultimately, the success of executive retreats will depend on their ability to adapt to the ever-changing needs of businesses and their teams."
Executive retreats also will continue to be a staple for focused and purposeful business goal setting, professional bonding, rolling out and adopting changes in management, and more. As Pilcher points out, an executive retreat is a meeting tool that will be utilized for years to come.
"We predict these retreats will become more selective on who attends and that companies will continue to look for unique and exclusive experiences that are not available where their attendees are based," Pilcher says.
Indeed, Roberts believes the resurgence of corporate retreats showcases the en- during value of in-person connections.
"These events have evolved from traditional conferences to transforma- tive experiences that foster collaboration, innovation and team solidarity," Roberts says. "As the business world embraces change, executive retreats are positioned to play an important role in shaping the future of work."
Amenities Aplenty
Executives are no longer satisfied with a one-size- fits-all approach to retreat locations. Kimberly Roberts says some companies still seek high-end amenities and luxurious accommodations to pamper their teams, enhancing the overall experience for executives. For others, there's a growing trend toward natural settings, with beautiful landscapes providing a serene backdrop for brainstorming and team building.
Tiffany Gravelle, CMP, owner and event planner at Hello Tiffany, has also seen a trend toward companies choosing more natural settings with sustainable practices. "This goes hand-in-hand with the settings, and is a larger focus to strengthen teams in an evolving workspace. Overall companies are very mindful of making attendance valuable and worthwhile," Gravelle says.
"Retreats also have evolved by offering more down time for attendees, rather than packing schedules and sessions, and having more focus on mental and physical health topics through accommodations, meal choices, activities and speakers."
Other specific executive retreat amenities that attendees are interested in include:
Inspiring keynote speeches
Interactive workshops
"Mindfulness" or meditation moments
Physical workouts, including yoga, Pilates and hiking
Connected exercise opportunities including golf, pickleball, archery, ax throwing
Teambuilding activities
Moments for networking and reflections
Serene environs that include gardens, nature
While executive retreats no longer feature packed itineraries that leave attendees exhausted, today's retreats are typically two or three days in length, which may not offer the time required for executives to work some and play some. That's why it's important for meeting planners to offer a "menu" of activities from which executives can choose.
Gravelle believes that the meeting and event industry will continue to see more mindful
choices in everything from location selection to activities, meals and programming. "Sustainability and environment are important," Gravelle says. "Retreats will be a valuable perk to employees and that time will be utilized to energize and bond."