Planned Reset: Incorporating Wellness in Your Meetings
Tips for incorporating wellness into your next meeting.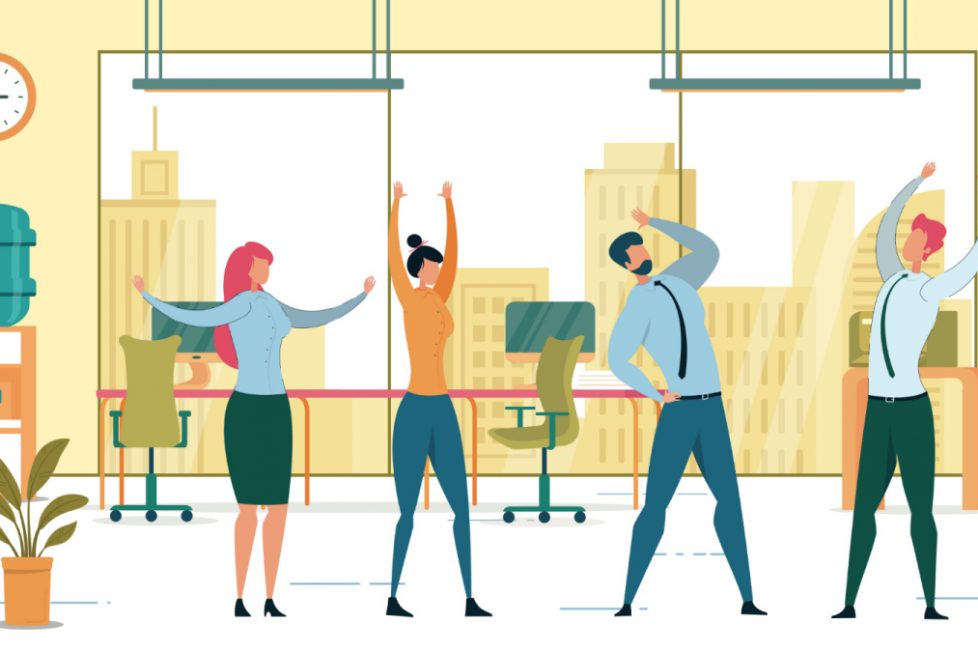 By Amanda N. Wegner | Photo from Shutterstock
Meetings and events provide excellent opportunities for individuals to learn, network, foster relationships, celebrate success and more. But because these activities require deep thinking, active listening and authentic engagement, it's a good practice to balance them with opportunities to relax and reset. And one way to do that is to incorporate wellness into your meetings and events.
"These practices help us to cultivate greater resilience so that we can bounce back more quickly from adversity," says Stephanie Wagner, a meditation teacher and program specialist at Healthy Minds Innovations, a nonprofit affiliated with the Center for Healthy Minds at the University of Wisconsin-Madison that translates science into tools to cultivate and measure well-being.
So how can event planners bring these benefits to meeting attendees?
KNOW YOUR AUDIENCE AND WHAT THEY WANT
As you're planning the event, ask attendees what they are interested in via the registration form or pre-event surveys. "You don't want to just throw things at the wall to see what sticks," says Ashley Johnson, a benefits advisor with insurance firm Vizance and a wellness specialist. "You want to meet people where they're at."
Another way to get input and build a culture of wellness is to form a wellness committee to help ensure that the wellness programming is based on what participants want and need, suggests Shannon Dentice, a master certified health coach and owner of E&E Health Coaching.
It's also important to take your audience and the platform for the meeting into account, says Wagner. "You wouldn't teach a group of people wearing business suits a five-minute kickboxing routine. You want to consider the group's overall attitude and well-being literacy."
SMALL CAN MAKE A BIG IMPACT
"Wellness is something you can do in smaller increments and do through an event," says Johnson. "When you sprinkle it in, you can bring different ideas, offer variety and engage participants in different ways."
For instance, Wagner suggests giving participants the time and space to take deep breaths, stand or lead a brief stretch break. Offer a conference room where participants can stop by to stomp out stress with more physical activity.
Wagner also offers her organization's Healthy Minds Program app, which offers five-minute practices that can help set the tone for the meeting.
Room setup and meeting format can also help facilitate wellness. "One of the easiest ideas for extra movement is to give participants an option to walk and talk about ideas rather than sitting and sharing," suggests Dentice. "The great thing about walking is that it helps increase creative thinking!"
If a task involves brainstorming, participants could sneak in extra movement by adding their ideas to large pieces of chart paper scattered throughout the room.
FOOD IS FUEL
Typical event foods like pastries, cookies, juices and soda can be loaded with sugar, sodium or fat. To facilitate attendee well-being and good nutrition, consider offering healthier options for breaks and meals.
Dentice suggests setting up a water station with various garnishes such as berries, cucumber, lemon/lime and mint leaves to encourage hydration. "To make it extra fun, challenge participants to try a little of each flavor throughout the meeting or event, and everyone who participates can put their name in a drawing for a fun prize!"
CHECK IN ON MENTAL HEALTH
Be sure to check in on participants to see how they are feeling mentally, especially if the event is a training with lots of information or a discussion about a difficult topic. This could be done through a quick, anonymous polling tool. "If participants are exhausted for the day, it might be best to set the topic aside for a different time, if possible, which will be more productive for everyone in the long run," suggests Dentice.
Wellness is even more top of mind after the past two years. Show your commitment to your attendees' well-being by incorporating some of these simple suggestions.