When Partnership Pays Off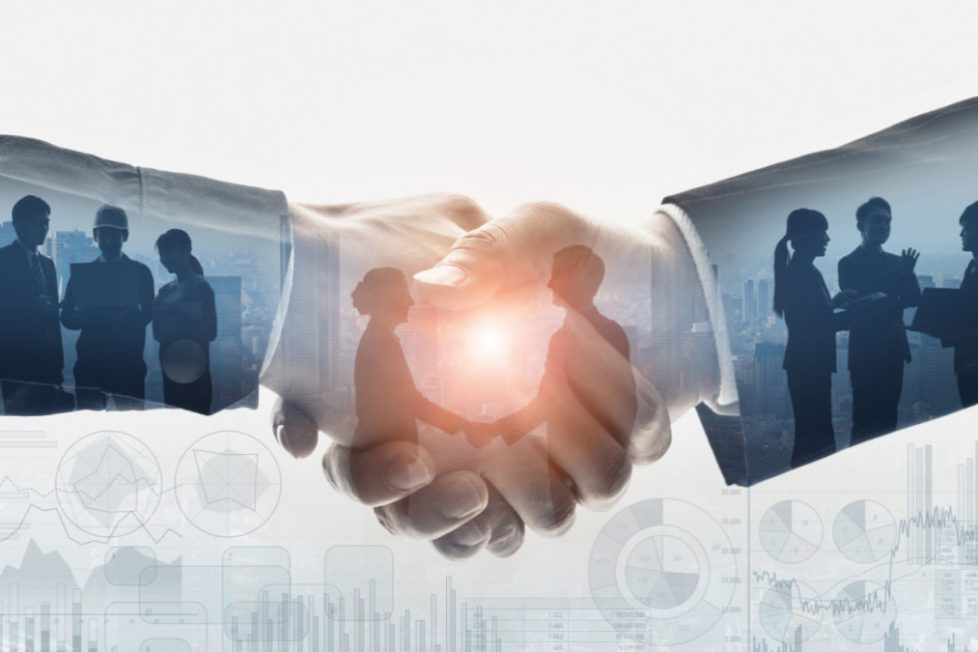 By Ronnie Wendt
Melissa Falendysz, CMP, is a meeting and event planner for the National Association of Tax Professionals (NATP). She plans around 130 nationwide events a year for accounting professionals, which means the events must occur between August and December to avoid disrupting tax season.
Until five years ago, Falendysz handled every detail of these meetings, from smaller decisions about the look and feel to the larger ones pertaining to food and beverage (F&B) and venue selection. But as the number of meetings and events soared, she knew she needed help.
"One person cannot handle all of the planning for 130 events a year. And I had to complete planning in three to five months," she explains. "It was a lot."
She encouraged the NATP to outsource some planning to ConferenceDirect. The full-service meetings solution company can assist with site selection, conference management, housing, registration and more. The NATP contracted with ConferenceDirect for venue sourcing specifically.
It turned out to be a good move. Falendysz reports that outsourcing to the third party saved both time and money. "Since 2017, ConferenceDirect has saved us $1 million and countless hours of my time," she says. "I was working over 50 hours a week and I spent a good portion of that time sourcing venues."
As Falendysz discovered, outsourcing not only saves time and money, but it can also add specialized services and talent to an events team. Third parties can help planners establish and meet a realistic budget, and negotiate better rates and discounts as well. Because they do this work every day, third-party planners know the concessions vendors may include, such as complimentary Wi-Fi, F&B discounts and audiovisual support.
Outsourcing firms are also intimately familiar with contract legalities, a benefit many planners observed during the pandemic. "Our provider took care of all the cancellations. ConferenceDirect broke down the clauses in our contracts, and helped us move events to 2021, 2022 and 2023."
But before outsourcing, it's important for planners to identify their needs, what makes a good third-party planner and how to make these partnerships work for everyone.
Is It Time?
Maybe you are experiencing challenges that have you eyeing outsourced providers. Perhaps the pandemic cut your budget and personnel, or your company plans to add more meetings without expanding your team. Maybe you need additional support to launch an app, develop a hybrid platform or revamp registration.
Whatever the reason, the first step is to identify your needs, then pick some to outsource, reports Terri Yanke, founder and CEO of Eventful Advantage LLC, an event planning and management business. "You can outsource almost everything," she says. "I'm working on two events right now — one where I'm working on site as part of the team and another where I'm only providing specific support."
The meetings and events industry offers two approaches for outsourcing: full meeting management or à la carte services. Most third-party providers present a menu of services that range from event marketing and trade show sales to venue selection and contracts. Thus, it's critical to hone in on the challenges you hope to address, then outsource accordingly. Identify what challenges you most. Is it sourcing a venue? Contract negotiations? Picking and contracting with a caterer? Do you need technology support for a virtual or hybrid meeting? Make a list of internal needs and separate them as "nice to haves" and "must haves."
For Falendysz, for example, sourcing venues consumed considerable time. The situation worsened during the pandemic. "It became challenging to get in contact with hotels; they were short-staffed and often had just one person working all departments. Our third-party provider helped with that," she says. "There is so much back and forth when sourcing hotels. Sometimes all your work ends in a dead-end and you must start all over." Now when one venue becomes a dead-end, the NATP's planning partner renews the search.
Falendysz's story is not unique. Many in-house planning teams contract with third parties for venue sourcing. Smaller organizations often lack the in-house bandwidth necessary to compare every venue proposal and negotiate contract terms.
Get Buy-In from the Top
In-house teams must get buy-in from the C-suite or association board before proceeding. Yanke says in-house planners should share how outsourcing can benefit the organization using concrete terms, such as cost or time savings, freeing the team for other tasks and expanding skill sets.
"Do a cost-benefit analysis that shows how your team's time is better spent doing their jobs," Yanke says. "Often meeting and event planning is secondary to what they do, and they rely on volunteer efforts. Sometimes the benefit is having someone new bring in fresh ideas. Or having help that can take stress and worry from the team."
Explain the benefits of a partner that looks over contract language, adds Falendysz. "Contracting is ever-changing because of COVID-19. Outsourced providers must stay up to date with these changes and have legal departments that review contracts," she says. "Having an extra set of eyes reviewing your contracts is a true benefit. I'm just one person here at the NATP. I cannot keep up with every legal trend."
Perhaps the best-selling point for stakeholders is budget impacts, Yanke reports. Third-party providers have relationships with vendors that can result in better prices. "The vendors I work with will pull out all the stops for me, even if it's behind the timeline," she says. "Vendors know I'm going to bring in repeat business, so they give me deals. I can get suites vs. rooms, rooms with better views, welcome packages, complimentary wine nights and things like that. When you work with a third party, you can turn a beer budget into champagne."
Pick a Partner
Next, pick a partner who can meet your identified objectives. Before handing over the keys to a major event, it's essential to find a partner with relevant experience in the services you need. The best partner is one that does corporate and association-type meetings and events. "These events differ greatly from a wedding," says Yanke. She's careful to note that some wedding planners also do corporate events, but a planner who specializes in weddings may not do well with a corporate event as they are quite different.
Yanke recommends picking a partner that fits well with your company culture as well. "You will work together very closely; they are an adjunct to your team," she advises. "You need someone who fits with your personality, works within your vision and makes suggestions for improvement."
Falendysz suggests considering third-party planners' responsiveness to your initial query. If they do not respond quickly to your request for proposal (RFP), chances are they will respond slowly once they have your business. "We looked at three or four different sourcing agencies. The one we picked always responded promptly and thoroughly," she says. Initial queries should include how long the third-party planner has been in business, a list of references, a service menu and prices. Transparency is key. The NATP received all documentation up front from its supplier. "Expect full transparency from the very beginning," Falendysz advises.
Yanke says that she prepares a thorough estimate of services, then details what the partnership covers in the contract. She also leaves room to grow. "The contract lists covered services and includes a statement that they can contract with me for additional services at an additional cost," she says. "With my contract, they know their budget up front and have time to figure out how to cover it. Maybe they can sell event sponsorships to offset their planning costs."
Conquer Your Fears
"Planners always want to be in control of their event," says Falendysz. "Allowing a third party to take over these duties can be hard." But overcoming that fear is necessary to drive maximum value from these partnerships. "It's nice having a third party take on the extra work," she admits. "It frees me up to focus on enhancing our larger events, and handling onsite logistics and other details."
Once hired, incorporate outsourced planners into the team, adds Yanke. A third-party planner can reduce workload, drive strategy, negotiate contracts and more, but only if the team gives permission. Outsourcing works best when the third-party planner collaborates with the in-house team and has a full understanding of event objectives. Introduce the new partner to your team, much like you'd introduce a new employee. Set up a "get to know you" strategy session in which everyone shares their expectations. Answer questions like:
What will we do in house? What will our partner do? Define roles early and be specific. Perhaps, like Falendysz, all you need is venue sourcing and contract negotiations. Or maybe you'd like to outsource everything.
Who controls the financial decision-making? Sometimes organizations allow third parties to act on financial decisions after setting the budget. Other times, they leave this to the in-house team. Regardless, share the budget with your new partner.
How will we communicate? And how often? Establish communication protocols in advance. Perhaps virtual calls are all that's required after the initial meeting. Maybe you want regular email communications. Perhaps you prefer regular in-person meetings. "Every company operates a little differently," Yanke says. "It's important to set those parameters early."
How long will the partnership last? Will the third-party planner stay with you until the end or will they step out after fulfilling certain tasks? Falendysz takes over once the NATP signs the venue contract, for instance. "At that point, I become the main contact for the hotel, and handle all on-site logistics and post-season billing," she says.
Event planning is a time-consuming process. So is putting a communications structure and strategy in place to contract with a third party. But the rewards are worth the effort.
5 REASONS TO OUTSOURCE
BUDGET BUSTING
Experienced partners cannot only help set a realistic budget that covers all aspects of an event, but also negotiate the most favorable terms for your contracts, get better rates and secure discounts. They may even be able to entice vendors to throw in a few extras, like complimentary Wi-Fi and audiovisual support, room upgrades and more.
INNOVATIVE IDEAS
A third-party planner can breathe fresh life into a tired event. An outsider who handles hundreds of events a year can bring new perspective to the team. These planners have access to the latest trends and themes, top vendors, innovative event ideas and more.
FIGURING OUT THE FOOD
One challenge of F&B management is ordering the correct amounts to prevent waste. An experienced meeting manager bases F&B estimates on best practices to prevent ordering too much or too little.
CORRECT CONNECTIVITY
A knowledgeable third party can help smooth the transition from physical to hybrid meetings when called for. Though they are not information technology (IT) experts, third-party planners maintain relationships with those who are. They can work with IT teams to ensure Wi-Fi connectivity is sufficient, audiovisual needs are met and appropriate hybrid technologies are in place.
CONTRACT CLAUSES
Third-party providers stay current with contract legalities, ensuring force majeure clauses and contract language are up to date.