Tasha Squires: The Relationship Builder
Tasha Squires is passionate about making connections.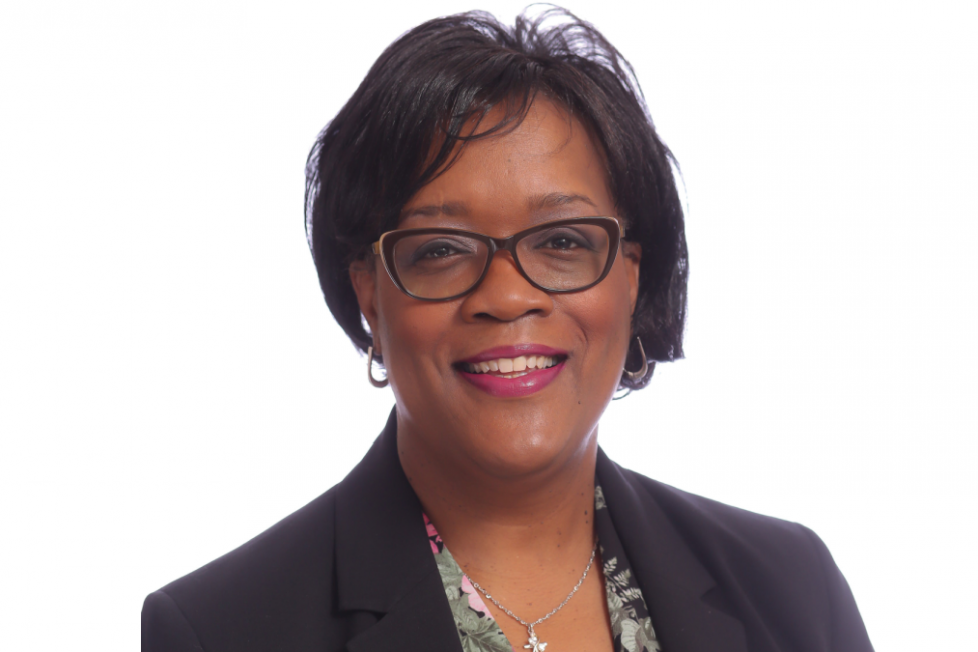 By Hywania Thompson
Tasha Squires has always had a heart for service, so it's no surprise she was drawn to the hospitality industry. Squires has been in the industry for more than 20 years, serving in associate director of sales and sales director roles. She is a Certified Meeting Planner (CMP) and currently serves as the National Sales Manager at MGM Grand Detroit. In her role as National Sales Manager, Squires works to build relationships with customers and prospective customers to propel sales for the business. She also builds awareness and manages MGM Resorts International third party accounts who do business with MGM Grand Detroit, as well as mentors other sales managers.
Squires enjoys hearing customers' stories and seeing their vision for a meeting or event come to fruition. "I love to see the outcome," she says. One of the things Squires loves about her role is the opportunity to create unique experiences for guests. "Through collaboration and partnership, great working and lifelong relationships are built, and lastly, the opportunity to sell a superior product," she explains. "No one day is ever the same."
In the meetings industry, relationships are key. Squires stresses how important it is for everyone to work together to create great experiences. And that's the advice Squires would give to meeting professionals. She says "…building great working relationships through partnership, listening, transparency and collaboration. These efforts create mutual wins."
When it comes to relationship building, Squires does it well. She is involved in several professional organizations, including the National Coalition of Black Meeting Professionals (NCBMP). NCBMP is a nonprofit organization that provides training and education to African American meeting planners. Squires joined NCBMP in 2007 while working as a sales manager at The Westin Southfield Detroit. "NCBMP gave me the opportunity to meet industry leaders of color, who were leaders of national organizations, face to face," says Squires. "The education, community, networking, and most importantly, NCBMP's mission and vision aligned with my core values." Squires credits NCBMP for helping to book her very first national conference while at The Westin Southfield Detroit.
The NCBMP hosts the largest African American Hospitality Industry Conference. Squires says the organization does a good job making sure there's a mix of suppliers and meeting planners. Squires believes the education received at the conference is relevant and aligns with current industry information. "This ensures that people of color are knowledgeable and equipped," she says.
Organizations like the National Coalition of Black Meeting Professionals are important for Brown and Black people working in their specific industries. The value of these organizations is not lost on Squires. The NCBMP allows underrepresented industry professionals to come together to share ideas, network, discuss strategies and address challenges. When this is accomplished, the meeting professional can return to their organization revived, energized and equipped to introduce new perspectives and ideas.
Squires co-chairs the NCBMP membership committee. Along with her co-chair, they keep committee members engaged and tap into their passions when it comes to doing the work. "When people do things that they're passionate about, the sky's the limit and that's what we're able to do with the membership committee," Squires explains.
Last year, Squires won the Charles H. Wright – Supplier Award for her work as co-chair of the committee. She says it was an honor to receive the award. "This award means so much to me, due in part to whom the award is named, and most importantly, to be looked upon by the NCBMP board, for my service to the membership committee," says Squires. She's continuing her role as co-chair of the committee this year.
The COVID-19 pandemic put a strain on the meetings industry and its suppliers, as events were canceled or postponed. Now, with many restrictions lifted, events are back. Over the last two years, Squires has seen many in her industry come together to get through this tough time. Something she'd seen happen before, following September 11, 2001. "The world stopped, the situation caused our industry professionals to think outside the box, really use our know-how to create and be innovative in how we do business. I saw many good things come out of the pandemic. Our industry has not fully recovered, but the hospitality community is resilient," says Squires.